A few things I'm proud of
Below I've highlighted a few projects I've worked on in the last few years at Adyen.
+ Developed a global content style and tone of voice guide for branded content.
+ Became a lead copywriter and content editor for a European marketing team.
+ Delivered content for multiple brand campaigns across online channels.
+ Implemented content updates to show successes, failures, and improvements.
+ Created a briefing process to improve collaboration and meet business needs.
+ Developed a prioritisation system across multiple teams for efficiency.
Experience
I'm an experienced and passionate creative with a background in music and fitness. My goal is to tell stories through simple and engaging content.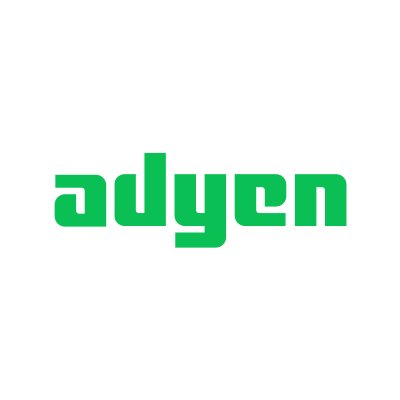 Adyen
Digital Copywriter
March 2017 – Today: The Netherlands
2017
Serif
Digital Copywriter
January 2013 – March 2017: United Kingdom
Skills & tools
I work across many different forms of media and, detailed here, is my best attempt at summarizing my skills and tools I use regularly to create.
Content | Copywriting | Marketing | Writing
Experience with: Marketing, Strategy, Press Releases, Blog Posts, Advertorials, Emails, Brochures, Advertising, Banners, Video Scripts, Animation Scripts, Social Media (Twitter, LinkedIn, Facebook, Instagram), SEO Articles & Optimisations, SEA Copy.
Experience using:​ Windows, Mac OSX, Microsoft Office, Hotjar, Smartling, Google Analytics, Marketo, Magnolia, WordPress, Hootsuite, Buffer, Moz, WordPress, Social Networking (Facebook, Twitter, Instagram), Ad-Operations, Google Ad Network, HTML, CSS, SEO, SEA.
Design | Creative | Art | Music
Experience with: Art Direction, Graphic Design, Print Design, Web Design, Wireframing, UX, Posters, Producing, Shooting, Direction, Editing, Photo Retouching, Masking & Cutouts, Resizing, Production, Mixing, Music Performance (Drums, Bass).
Experience using: ​PhotoShop, InDesign, Premiere Pro, After Effects, Figma, Sketch, Canva, Cinema 4D, Logic Pro.
Some brain training
I'm constantly trying to learn new skills. I am currently playing around with music production, design, and a little coding now and again. I've also recently completed a "Growth Hacking" course at Growth Tribe, a Free Content Marketing course from HubSpot Academy and I'm continuing to build one of my websites Digital Warble.
» A variety of online courses using Masterclass [Ongoing]
» 2-day Growth Hacking course at Growth Tribe [Completed]
» Free Content Marketing course from HubSpot Academy [Completed]
» Level 2-3 NVQ in Instructing Physical Activity and Exercise [Completed]
Academic achievements:
» BA Music Technology @ The University of Huddersfield (​1 year)
» BTEC National Music Technology @ New College Nottingham
» GCSEs & A Levels @ Harry Carlton Comprehensive School